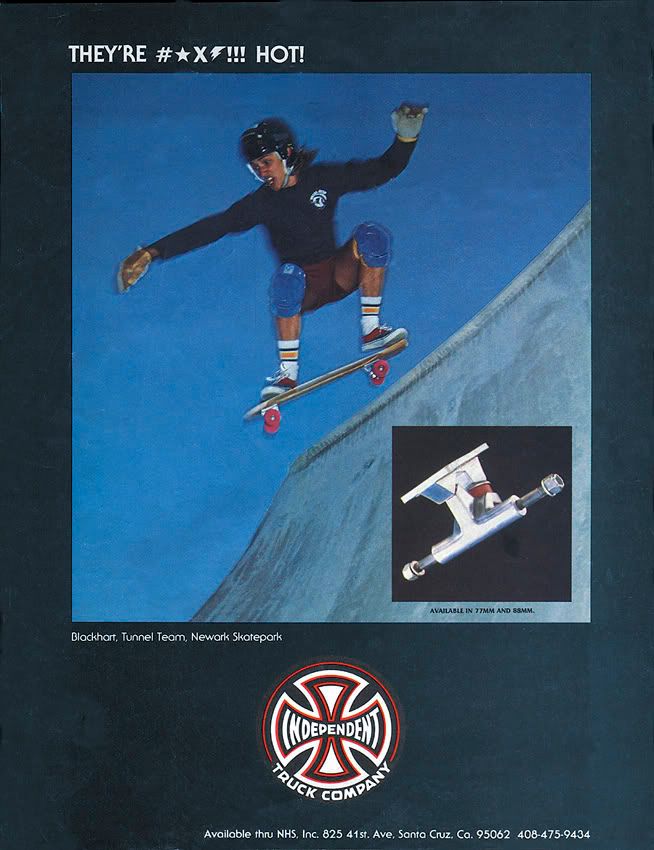 The first Indy ad. Rick Blackhart, Skateboarder Magazine, July 1978. Photo by John Krisick.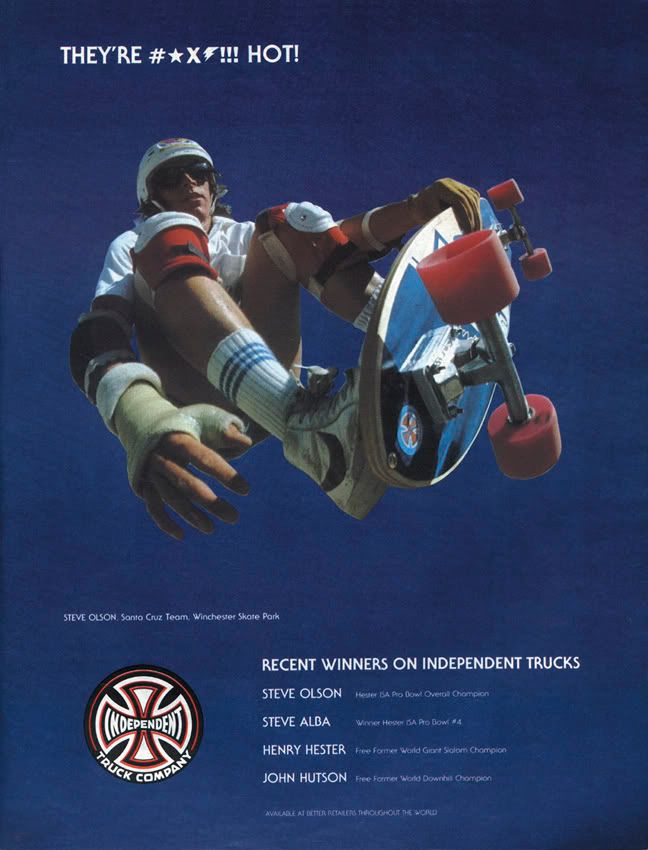 Steve Olson, Skateboarder Magazine, October 1978. The angle, the cast, the wheels- everything just looks fucking cool. Photo By John Krisick.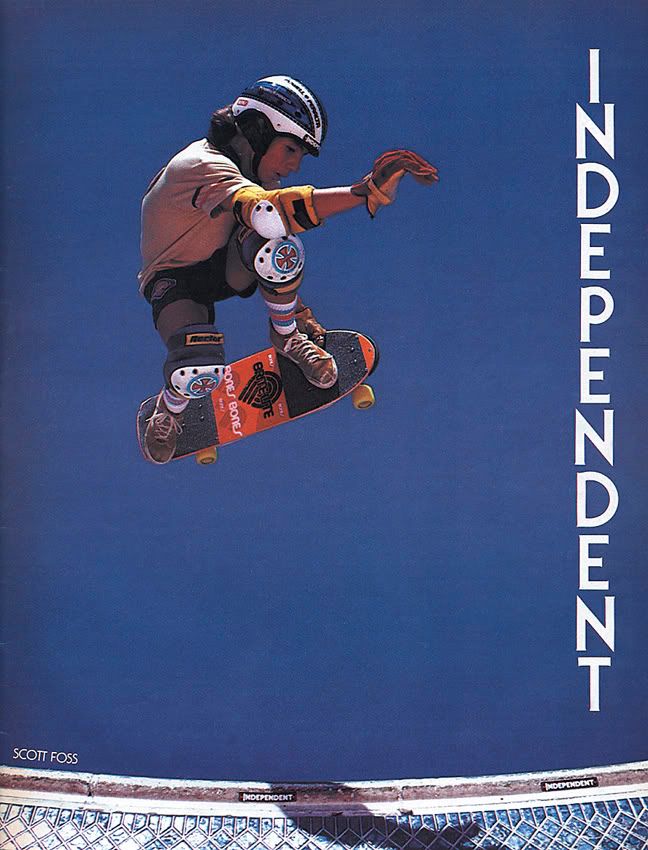 Scott Foss, Skateboarder Magazine, December 1979. Photo by Ted Terrebonne. Indy stickers on the kneepads and skate gloves.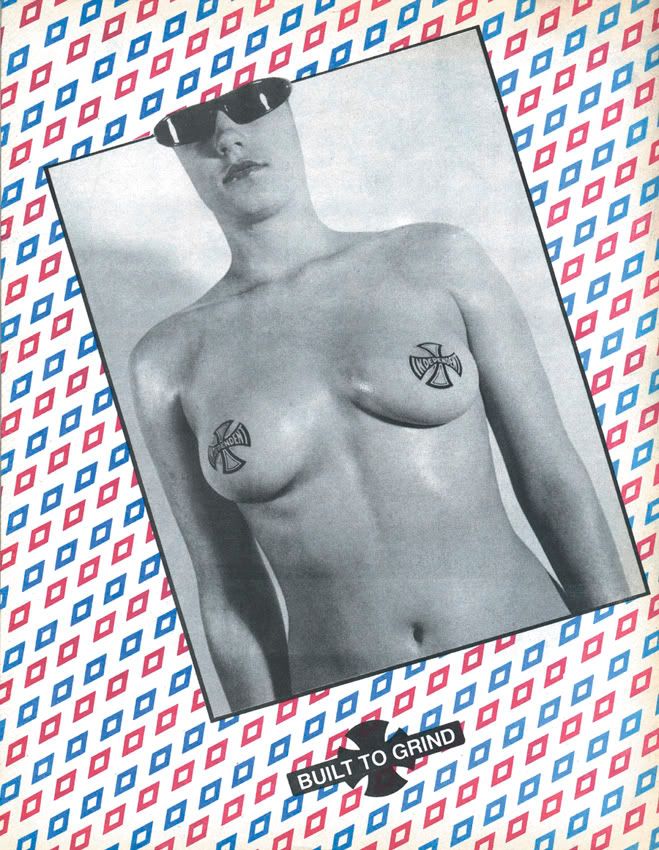 This might be the most important Indy ad of all- maybe the most important ad in skateboarding history. Thrasher Magazine, February 1983. Photo by C.R. Stecyk III. The way it was told to me was this: Grant Brittain shot for Thrasher at the time from so cal., this ad hit the streets, Grant didn't think this ad or the attitude of Thrasher was representing skateboarding, he quit and started Transworld under Larry Balma's wing (the guy who owned Tracker, Indy's biggest competition, archenemies, so cal vs. nor cal- you get the picture). The fact that someone could get bummed from this ad just vindicated everything that Indy and Thrasher stood for.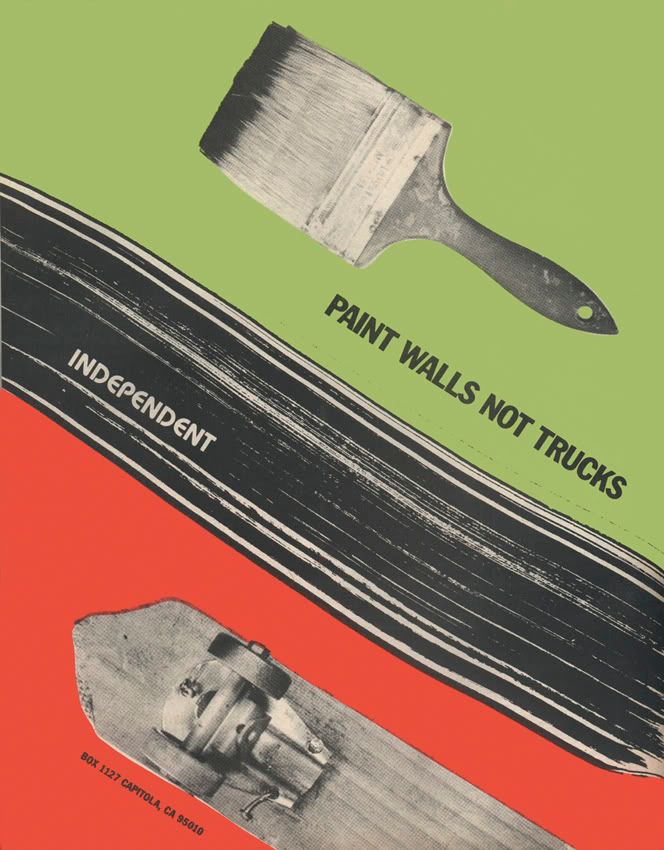 Thrasher Magazine, August 1984. This was Indy's response to Tracker and Gullwing- where they had all these fancy color ways and Indy still out sold them and out "cooled" them with just the raw truck. Photos by C.R. Stecyk III.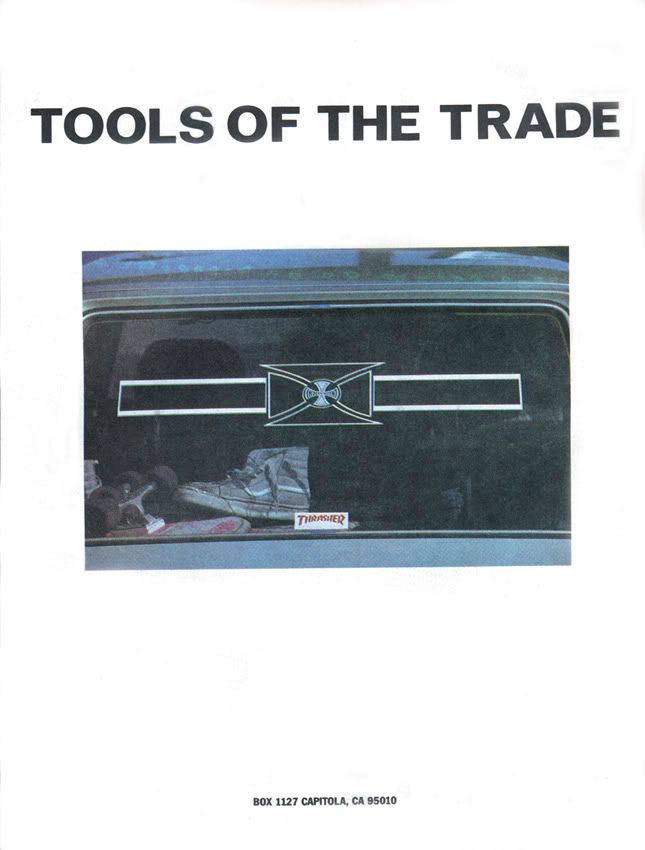 Thrasher Magazine, June 1985. An Indy sticker, a Thrasher sticker, some hi top Vans, your board and your own car. In 1985 I was 15 and this ad summed up everything I thought about everyday. Photo by Mofo.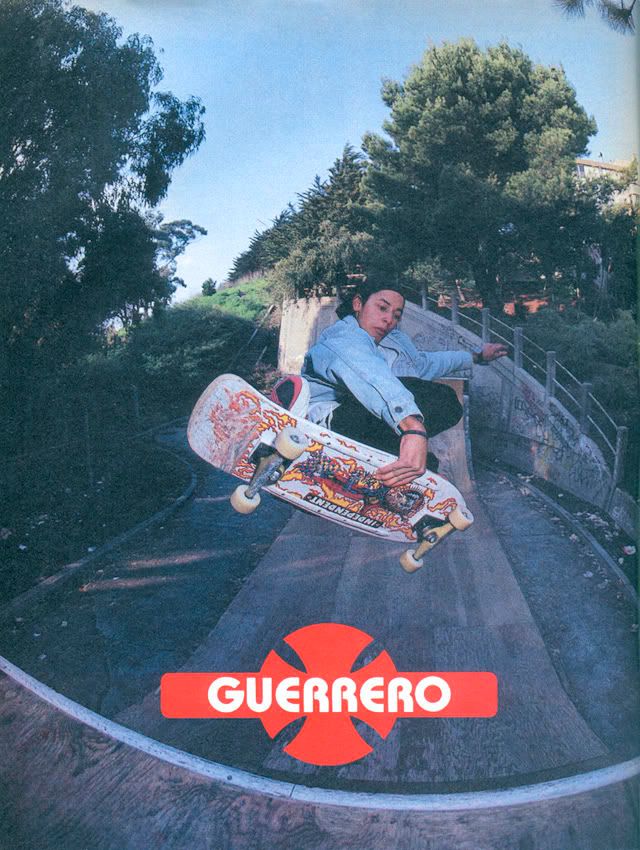 Thrasher Magazine, May 1989. Tommy G. enough said. Photo by Bryce Kanights.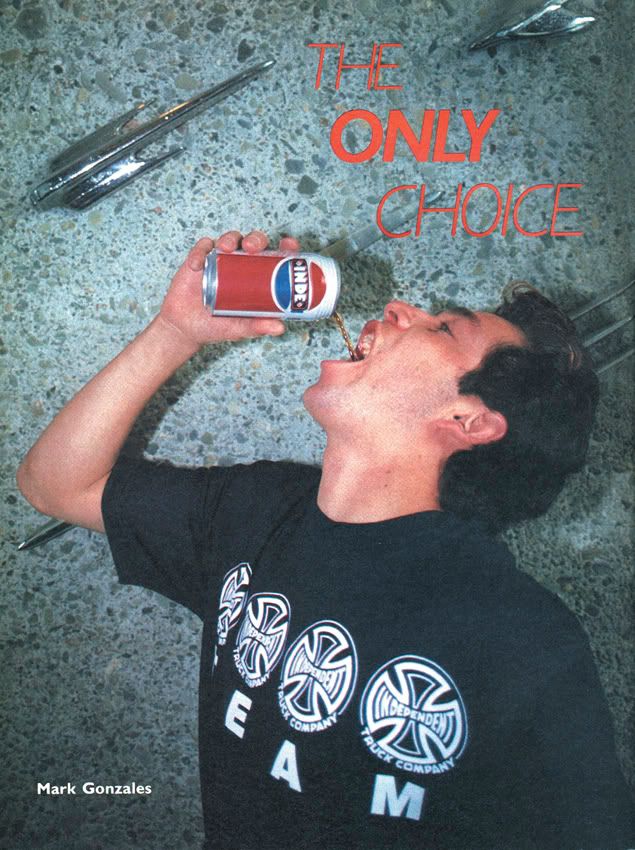 Gonzo, Thrasher Magazine, May 1990. Gonz was a Venture guy forever- then he switched- and that was rad. Photo by Bryce Kanights.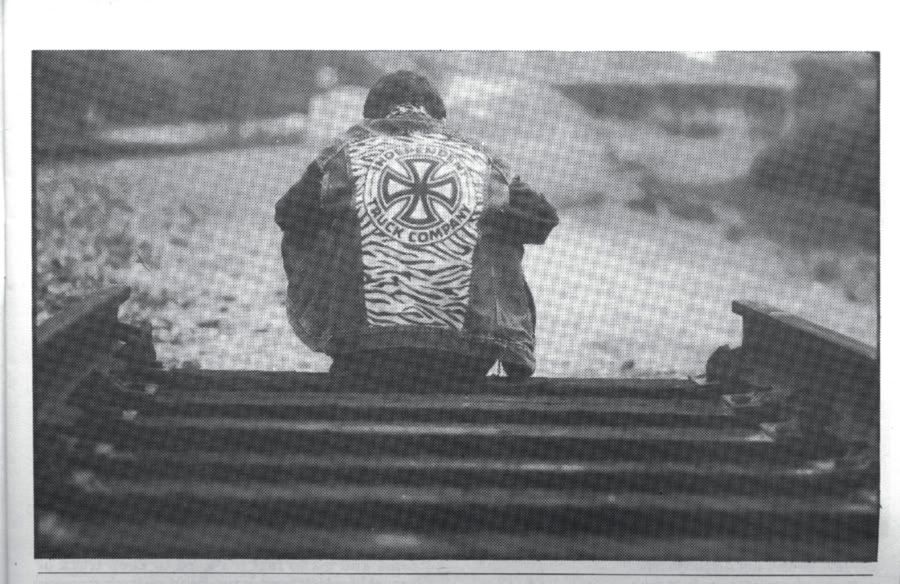 Chad Jackson, Slap Magazine, April 1992. The first issue of Slap. I think Tobin Yelland shot the photo. This was the first Indy Ad that I laid out.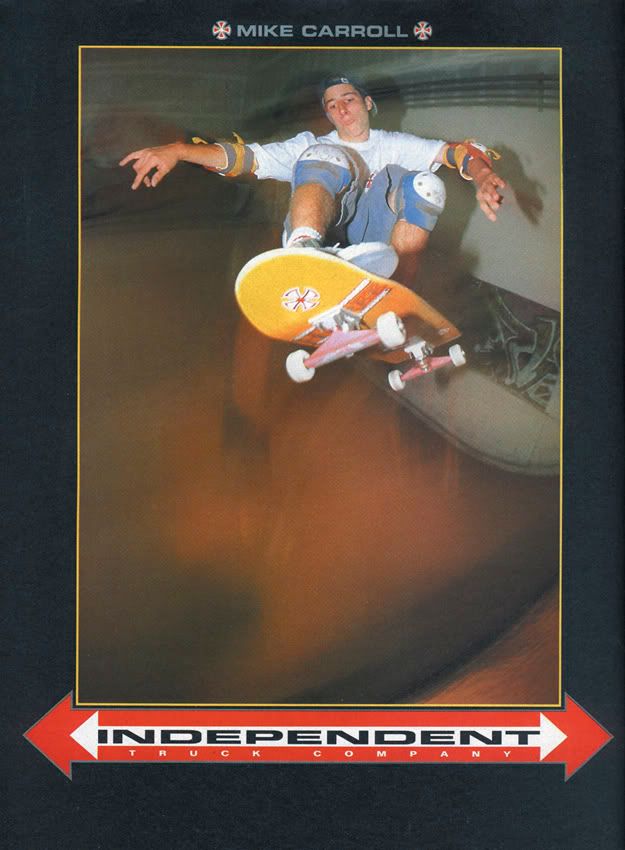 Mike Carroll, Thrasher Magazine, August 1991. The first Indy ad I shot. Studio 43 ramp.
These are just some of my favorites, but there's tons of great Indy ads from the past. NHS has been talking about releasing a book of all their ads- so everyone email Indy and help make it happen.