2011 was the best year yet at Bonneville- not a lot of cars racing, not a lot of spectators scrambling for photo ops and the weather was in the 90's. And after a few long years we finally got a record with the '53 Mainline. Actually 2 records!!! The first day out Chad Ausburn drove in the XF/BFALT (flathead/blown/fuel/altered) class and went 121mph on a 114mph record, while the next day Jake Doomey changed classes (XF/BGALT) and crushed the 115mph record with a 126mph!!! The first flathead records for the Bean Bandits since 1988. Stoked......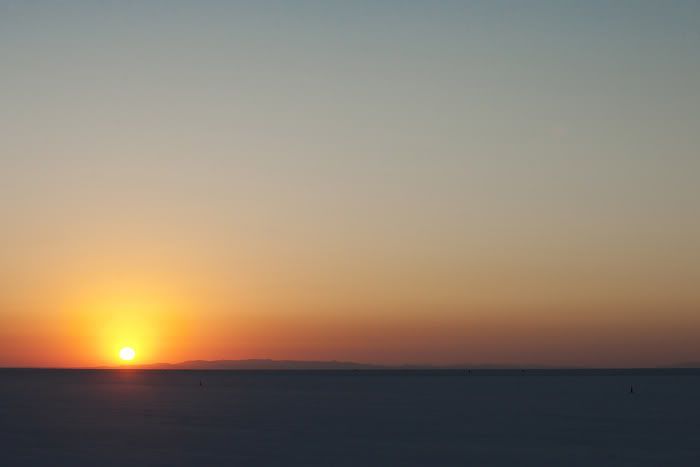 Moto contraption with a side-hack.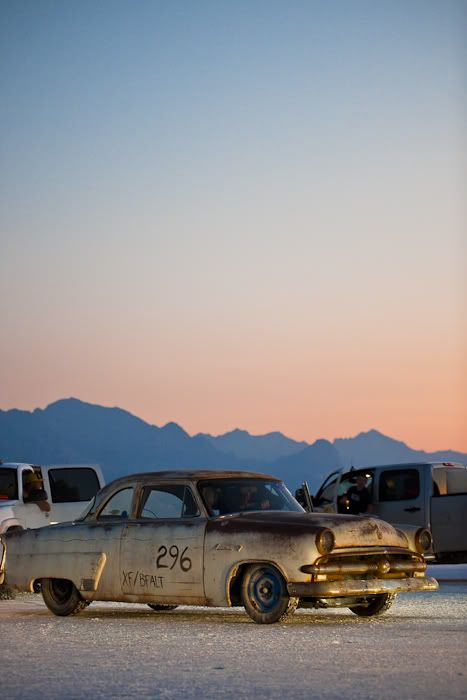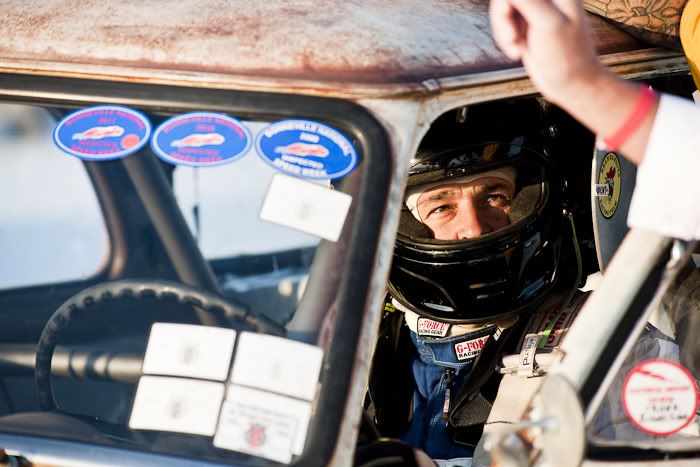 Chad gearing up to get down.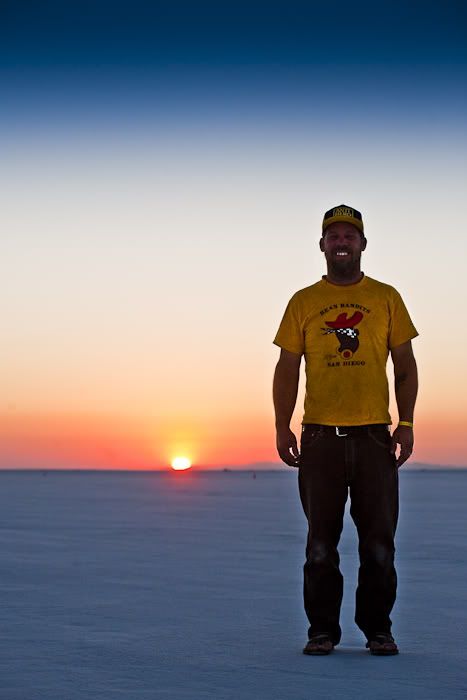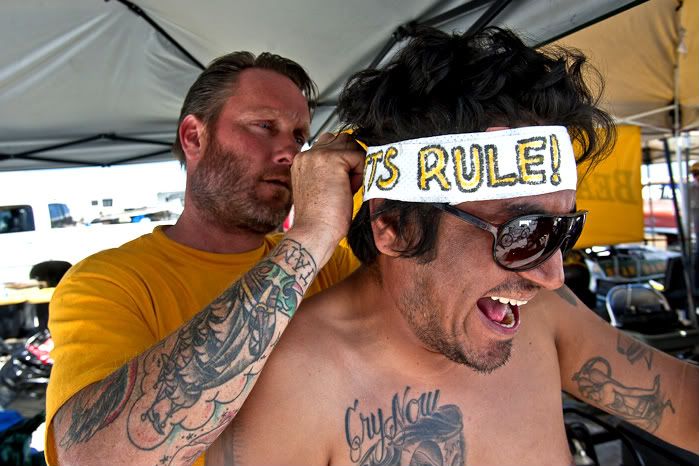 So the tow rope broke while Julio was steering the bellytank, it snapped back and hit him in the noggin- lucky it wasn't his eye. After a quick wrap up Conklin-stein gets all artsy with some Bean Bandit insignia.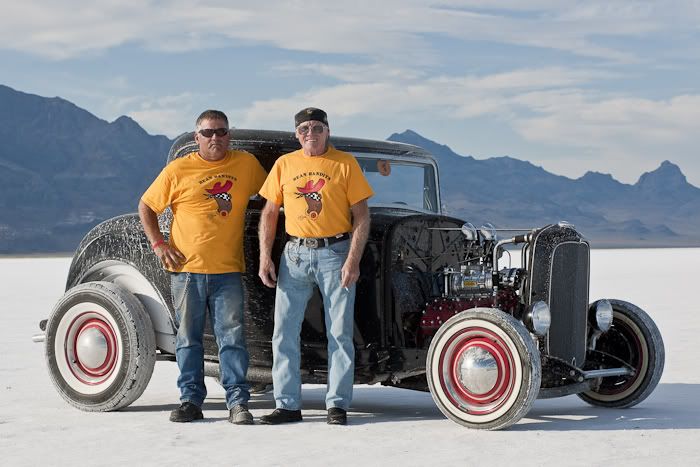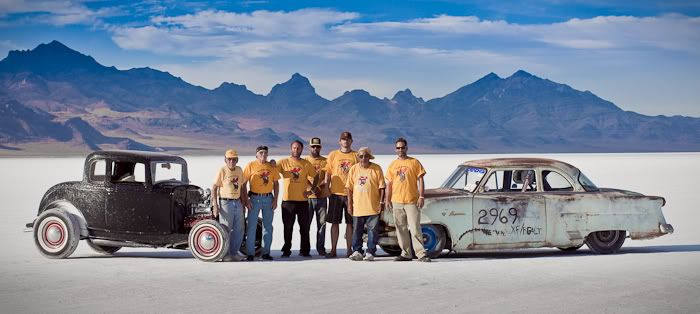 2011, 296 Bean Bandits crew. See you next year.