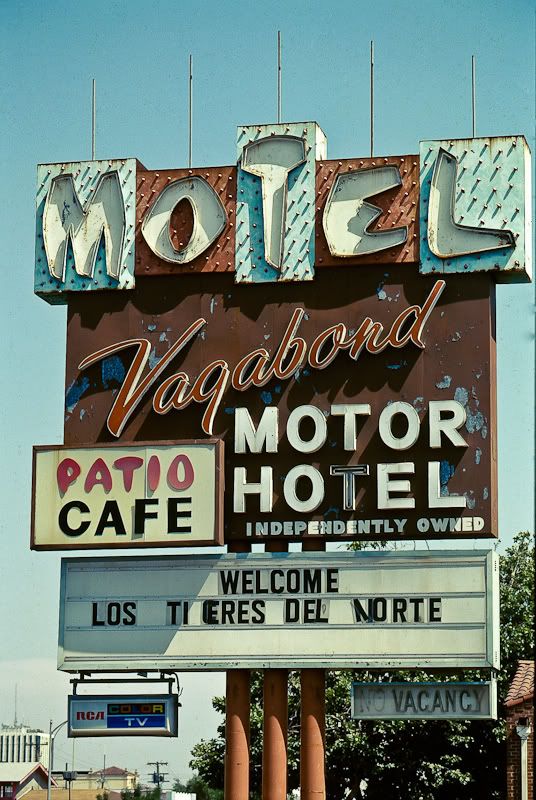 The Vagabond pool in Fresno was one of those places where you could hideout, skate, lurk and feel like no one else in the world knew what you knew. It was an abandoned motel that had an empty pool and you could have it to yourself most of the time. The locals were cool. Me and Dan Drehobl would drive from SF two hours each way just to skate it. On one occasion we thought it would be fun to drive down and paint it- the whole thing. I was thinking pink (Pink Motel) but we decided on orange.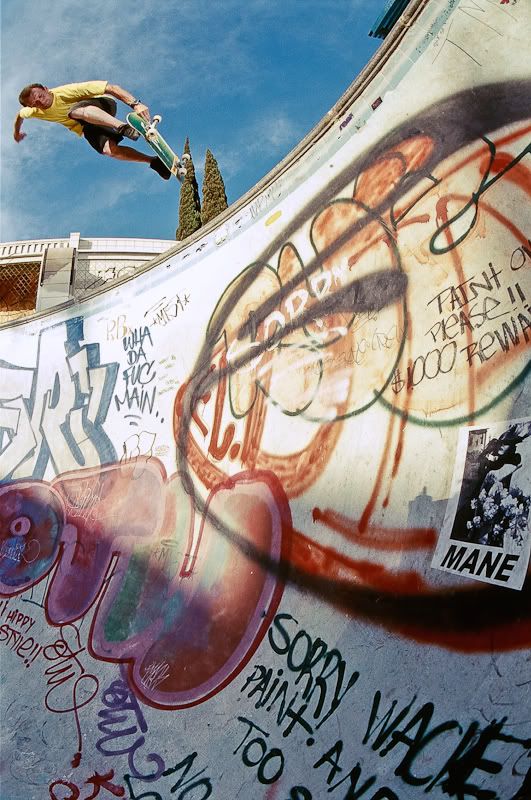 Dan a week before we got artsy.
We called some friends and told them to come by and skate the next day. That night we went to Home Depot and bought 2 gallons of orange, thinking that would be enough. We had no idea what we were doing. We started painting at midnight, under a full moon. There were a few creeps rumbling around the motel, looking for an open door and a place to crash. They ignored us completely while we rolled on the paint with broom handles.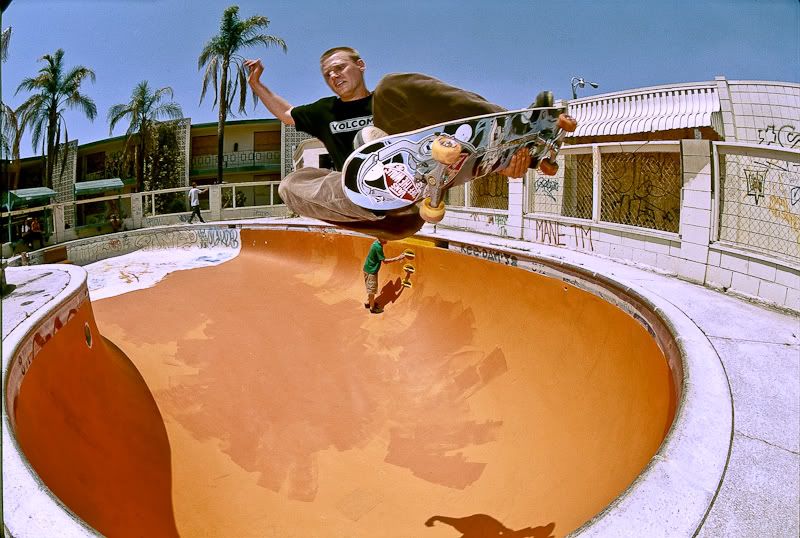 AP, completely under-appreciated in the world of skating, is one of my all time favorites.
We could barely sleep that night. We wanted the sun to come up so bad- we were just itching to skate. It was like going to bed on Christmas eve. When we got there we pulled the tape off the tiles and it was on. Alan Peterson, Richard Paez, Karma Tsocheff and Max Schaaf showed up and we had a blast. The 2 gallons (maybe it was 3) of paint didn't last that long so after our day of skating we went back to Home Depot, bought more paint and finished the job. The Vagabond deserved it.