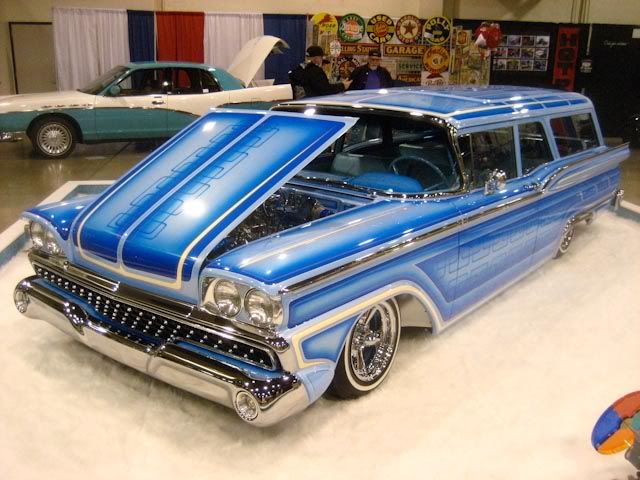 . "Baby Angel"- 51 Merc ...
. Now this one I'm guessing on the date- 51? Anyway, this thing had been chopped, channeled, sectioned, rear wheel wells moved forward, rockers stretched and angled, etc... That's a lot of stuff going on here ...
.. D'Agostino or Zocchi? This year it was Zocchi with a 68 Dodge Polara. when does anyone trick this year out?!! ...