The Grand National Roadster Show is the oldest/longest running car show in the world. It used to be The Oakland Roadster Show but was moved to LA some years ago. You go there to look at cool cars and bikes and the worst hairdos on the planet.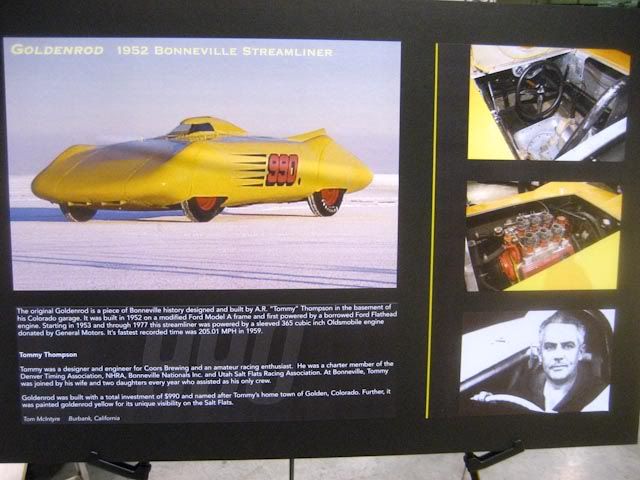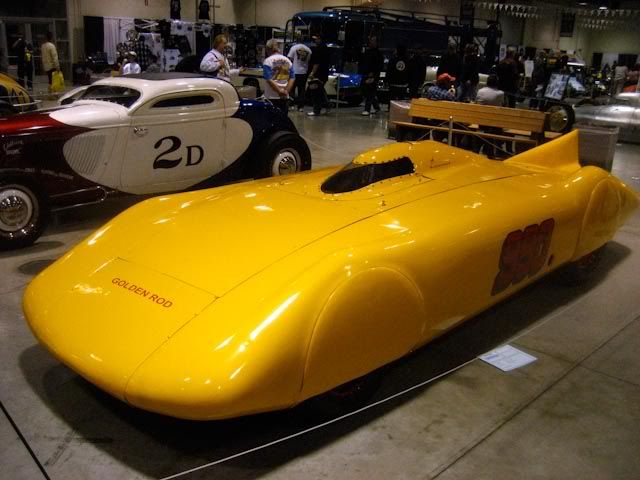 The Eddie Miller Jr. lakester. In the early 50's, this car was holding its own right along with the So-Cal
belly tank- but this was powered by a Pontiac straight 6! 1952.