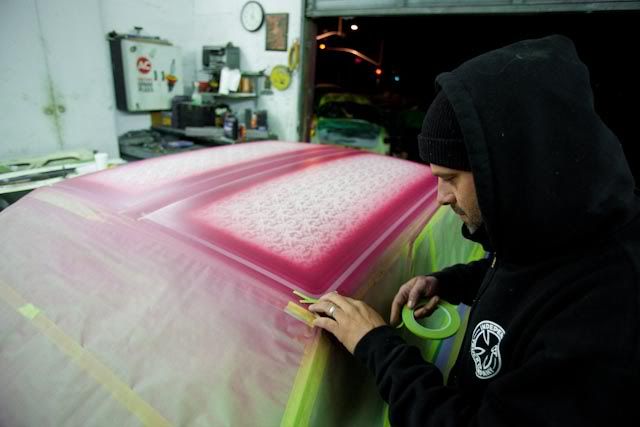 While working on the Rivi, every time I tape something off and try to be precise my respect level for people that do this for a living goes up. Here I am thinking I'm making a good curve while the finished fade came out fucked.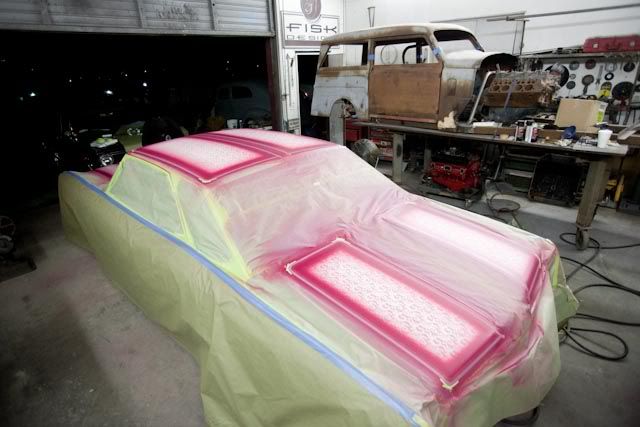 Doomey lays down freestyle fish scales.
Almost there. Gott'a lace the side panels and a little pin striping and script.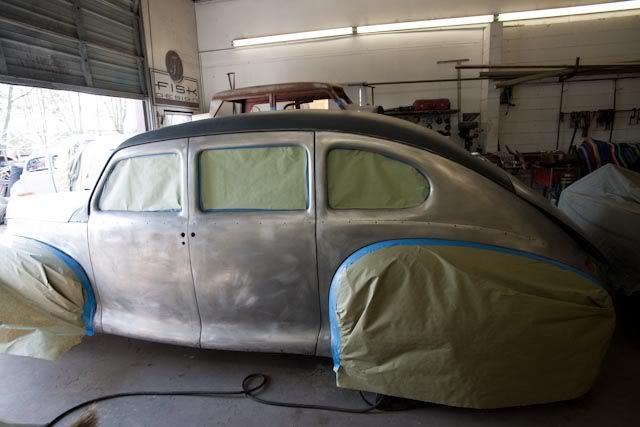 Here's the new acquisition- a 1940 Lincoln Zephyr sedan. Got it from an old lady whose husband passed away and never finished the project. All the trim and almost 2 of everything else was there. Freshly rebuilt V12 flathead inside. This would make the ultimate lowrider.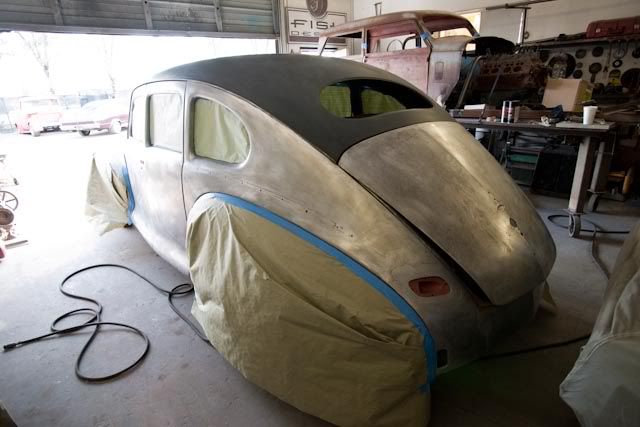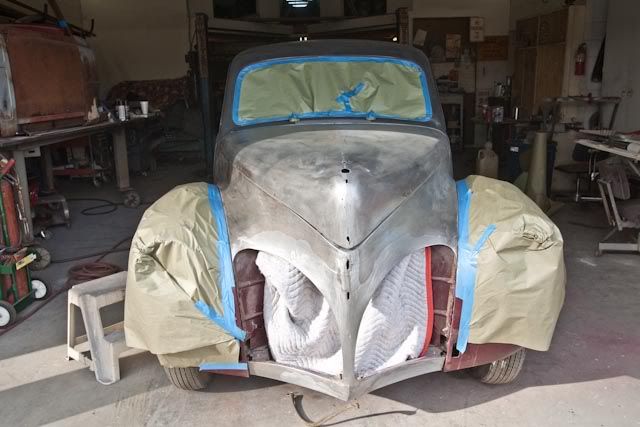 All the bodywork was done in lead.