This past weekend was the last race at El Mirage for the season. Tailwind the first day, headwind the next.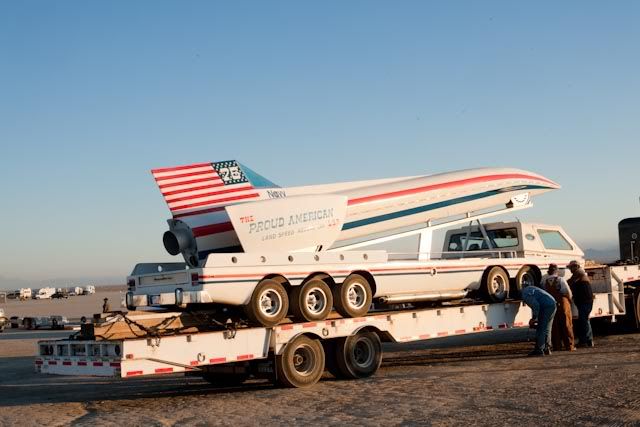 The Proud American, (a prototype rocket car), and The Bonneville Boss truck. This thing showed up, they unloaded it, shot some photos, loaded it back up and took off. Built in the 70's to raise money to build a REAL rocket car. The Boss was built by Dean Moon.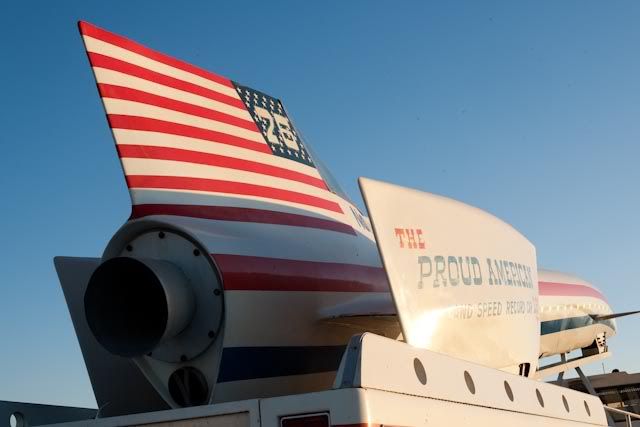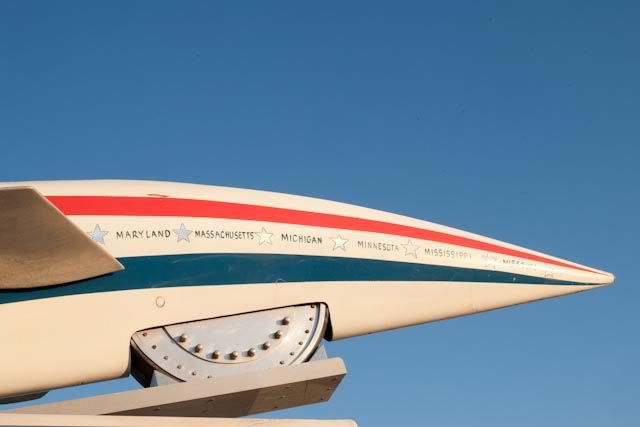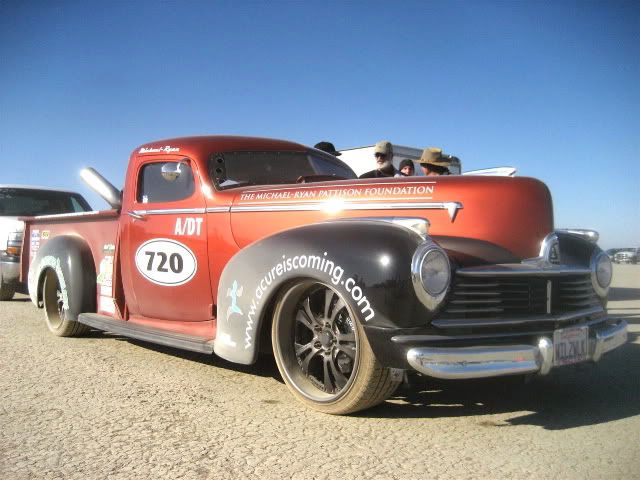 The 102 car. '53 Customline. This car has been racing nonstop for over 30 years.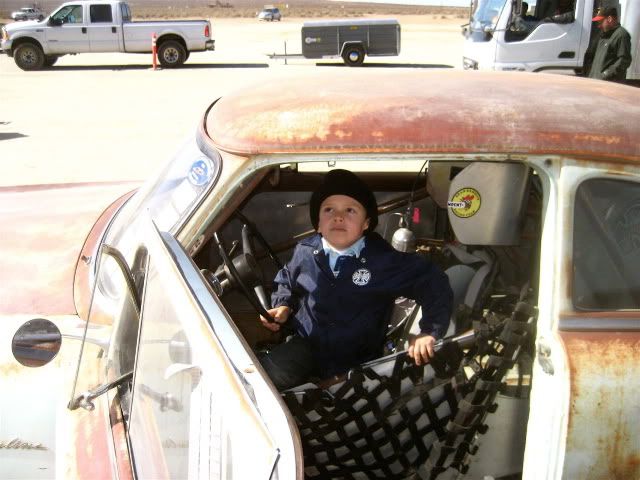 Moto madness with a side-hack. One of my favorites every year.